Online Bachelor's Degrees in Pre-Counseling
Counseling Schools Search
Sponsored
×
When you click on a sponsoring school or program advertised on our site, or fill out a form to request information from a sponsoring school, we may earn a commission. View our advertising disclosure for more details.
Psychology is the scientific study of the human mind and its functions. This discipline generates insights into the human mind, mental processes, motivation, and behavior. Given the significant influence of human behavior on the organization, execution, and success of many types of human endeavor, students who obtain training in psychology can often pursue a wide variety of careers. Some particular career tracks in which psychology training can prove especially useful include counseling, customer service, behavioral analysis, vocational and physical rehabilitation, career development, education, business, and health.
Online education has further enhanced learning options for students. The format inherent to online education often proves of particular value to motivated and independent learners, working professionals, economically disadvantaged populations, and those whose health and other limitations may present barriers to accessing a traditional learning environment.
Many online programs for bachelor's degrees in psychology are done asynchronously. An asynchronous format is one in which a learner can log in and learn at a convenient time to that person's schedule. Some undergraduate psychology programs provide the academic education necessary to obtain a bachelor's degree and establish the foundation necessary to pursue graduate-level study. For students seeking to study psychology beyond the education typically offered at an undergraduate level, bachelor's degree programs featuring pre-counseling coursework can prove of great value to their career development.
For those interested in earning a bachelor of psychology online who also wish to establish a foundation for potential additional graduate-level study, keep reading to learn about admissions requirements, common coursework, and information about institutional accreditation. In addition, take a tour through featured online bachelor of psychology programs, distinguished professors delivering important courses, and potential jobs for graduates of online bachelor of psychology programs.
Typical Admissions Requirements for Online Bachelor's Degrees in Psychology
The admissions requirements for online bachelor of psychology programs vary from institution to institution. In addition, because licensing requirements vary by state and specialization, prospective students should thoroughly research admission requirements and reflect upon their desired career focus when making application decisions. Prospective students may need to submit a variety of application materials including, but not limited to, the following:
Official transcripts from previous institutions of study that document meeting or exceeding a minimum GPA as well as satisfactory completion of varied coursework
A writing sample which may be a statement of purpose, essay or another suitable document
Curriculum vitae or resume
Letter(s) of recommendation
SAT/ACT scores
Proof of valid, government-issued form of photo identification
Application fee
Registration acknowledgment form
Many programs will also require an interview with a faculty member or similar individual. Such interviews can be held in person, by phone, or by other remote communications technology to accommodate the needs of both interviewer and prospective student.
Courses in Online Pre-Counseling Bachelor's Degree Programs
While the online bachelor of psychology degree curriculum may vary widely among available programs, many programs incorporate several elements, including general education coursework, psychology courses, electives, a capstone, and graduate-level counseling or therapy courses designed for completion in the student's final year of undergraduate studies. General education courses focus on English composition, ethics, statistics, and human biology.
Of all curriculum elements, elective course content is most likely to vary among programs. Topics may include psychology of personality, abnormal psychology, addiction theory, and issues common among marginalized and underserved populations.
Core psychology coursework tends to encompass a standardized collection of topics and often aligns with the standards set forth by accrediting agencies such CACREP. The following is a listing of coursework often featured in an undergraduate degree program in psychology:
Abnormal Psychology
Biological Psychology
Case Management in Clinical Settings
Child & Adolescent Development
Clinical Psychology
Community Psychology
Counseling Process and Techniques
Cross-Cultural Psychology
Culture, Ethnicity and Diversity
Educational Psychology
Forensic Psychology
Health Psychology
History and Modern Systems of Psychology
Human Anatomy and Physiology
Human Lifespan Development
Industrial/Organizational Psychology
Introduction to Psychology
Personality Development
Physiological Psychology
Psychology of Addiction
Psychology of Individual Differences and Special Needs
Psychology of Learning
Psychopharmacology of Alcohol and Drugs
Research Methods
Social Psychology
Sport Psychology
Stress – Critical Issues in Management and Prevention
Theories of Personality
Supervised Clinical Hour Requirements & Internships for Online Bachelor's Degrees in Psychology
Students seeking licensure or certification as mental health professionals typically must complete a master's degree. Bachelor's degrees in psychology often do not have clinical hour requirements like master's degree programs.
Students completing a pre-counseling bachelor's degree may complete graduate-level coursework as part of their academic requirements. These credits can then be applied toward the requirements for a master's degree. Some online bachelor's degree programs nonetheless offer optional internships to obtain academic credit. The Penn State World Campus program is one example of a program offering such an element in its curriculum.
Program Accreditation for Online Pre-Counseling Bachelor's Degrees in Psychology
Accreditation is a voluntary process by which universities demonstrate that their degree programs meet certain standards of quality and practicality. Standards that undergird accreditation often evolve over time as the field of psychology and related disciplines continue to advance. These standards also tend to vary somewhat according to the specialization a mental health professional chooses.
Accreditation is valuable for students, institutions of higher education and employers. Accreditation benefits students because students are more likely to find comprehensive, effective training in accredited programs. Accreditation thus helps students make informed professional development choices. Accreditation benefits higher education institutions by enhancing their reputations and thus making them more attractive to prospective students. Accreditation standards are often also used by unaccredited programs to design their curricula. Curricula designed in alignment with such standards increases the likelihood of accreditation.
Finally, accreditation benefits employers by reducing risk when hiring decisions as graduates of accredited programs are more likely to have received the training and guidance necessary to become effective, reliable, ethical, and dedicated mental health professionals.
Accreditation also enhances the prospect of professional advancement as many master's- or doctoral-level programs have admissions requirements that require incoming students to graduate from accredited programs. As licensure is often necessary for professional practice and requires graduation from an accredited program, it is a wise choice for aspiring mental health professionals to enroll in accredited programs early in their education.
Students should be aware of the two common types of educational accreditation. As noted on the U.S. Department of Education website, these two types are institutional and programmatic accreditation. Institutional accreditation typically applies to an entire educational institution and indicates that each and every part of that institution is directly contributing to the fulfillment of the institution's objectives. Regional and national accrediting entities may both offer institutional accreditation.
Programmatic accreditation, sometimes called specialized accreditation, is typically held by a program, department, or college within an educational institution. The accredited unit within the institution can be as large as a college or department or no larger than a particular curriculum within an individual discipline. It is possible for psychology programs not to be accredited while the educational institution hosting the program is accredited.
Programmatic accreditation of academic psychology programs typically occurs at the master's and doctoral degree levels. However, there are some exceptions. For example, the Purdue Global online BS degree in psychology with an addictions counseling focus is accredited by the National Addiction Studies Accreditation Commission (NASAC).
Featured Online Bachelor's Degrees in Pre-Counseling & Related Programs
Arizona State University offers a bachelor of science degree in counseling and applied psychological science. This 120-credit program consists of 40 courses and can typically be completed within four calendar years. The program, noteworthy for being at a major research university, features a curriculum focused on counseling theory, addiction, trauma, lifespan development, cultural sensitivity, active listening, and training in skills to promote psychological well-being.
The program is also distinctive due to its comprehensive focus on issues related to age, gender, race, ethnicity, sexual orientation, religion, and socioeconomic status. Students must also complete a 135-hour supervised, hands-on capstone course to graduate. Graduates find employment in varied settings, including community agencies, hospitals, and rehabilitation centers.
In addition to a high school diploma featuring successful completion of major subjects, including mathematics, English, lab sciences, and social sciences, applicants must demonstrate competency by meeting at least one of three criteria. These criteria are being in the top 25 percent of their high school graduating class, having a minimum GPA of 3.00, and having a satisfactory ACT score (22 for Arizona residents and 24 for non-residents) or a satisfactory SAT Reasoning score (1,120 for Arizona residents and 1180 for non-residents).
Location: Tempe, AZ
Duration: Four years
Accreditation: Higher Learning Commission (HLC)
Tuition: $621 per credit
Capella University offers a 180-credit bachelor of science degree in psychology pre-counseling. Coursework consists of ten to 13 general education courses, nine core courses, three master's degree level courses, and a selection of elective courses. The three master's level courses focus on a specific professional specialization, such as clinical mental health counseling, school counseling, or marriage and family therapy. Students can transfer up to 135 credits towards fulfillment of the degree requirements.
The curriculum surveys the science of psychology and introduces students to counseling theory, professions, and practices. The curriculum is designed to align with the knowledge, skills, and values the American Psychological Association (APA) articulated. Students develop the analytical, quantitative, and communication skills necessary to comprehend human behavior deeply.
Graduates hold the skills necessary to pursue advanced graduate study or work in entry-level careers in public and private sectors. Common employment settings include hospitals, government agencies, educational institutions, nursing care facilities and family and individual service providers.
Location: Minneapolis, MN
Duration: Four years
Accreditation: Higher Learning Commission (HLC)
Tuition: $357 per credit for lower-division courses; $415 per credit for upper-division courses
Lesley University offers a 120-credit bachelor of arts degree in psychology. The curriculum consists of general education courses, 30 credits of core psychology coursework, a three-credit lab course, and six credits of elective coursework. Six core psychology course credits are derived from two required internship experiences. Elective courses feature such topics as child psychology, child homelessness, and the psychology of women.
Students entering the program with substantial work and academic experience may be able to reduce the total time investment for the degree through one of two options. Students can transfer up to 90 credits from previous college coursework. Students can also register for a prior learning assessment (PLA). The PLA determines if a student has gained applicable college-level knowledge through work experience, volunteer service, military service or professional development. Students can earn up to 45 of their transfer credits from prior learning.
Location: Cambridge, MA
Duration: Four years
Accreditation: New England Commission of Higher Education (NECHE)
Tuition: $475 per credit
Liberty University offers an online 120-credit bachelor of science degree in psychology. Courses are eight weeks in duration and, because of the asynchronous format, students can log on to complete their coursework according to their schedules. This format allows working professionals and others with busy schedules to complete this degree program concurrently. Tuition discounts for military personnel and first responders further enhance program accessibility to those supporting public safety and security.
Given the variety of available courses, graduates may enter a variety of professions other than that of clinical psychology practice. Examples of such professions include advertising, forensics, and the industrial-organizational sector. For those interested in clinical practice, the curriculum helps students meet graduate level prerequisites through coursework in statistics and research.
In addition, students may further customize their training by choosing a specialization that aligns with their career interests. Available specializations include addictions and recovery, Christian counseling, criminal psychology, crisis counseling, developmental psychology, life coaching and military resilience. Students have the added option of pursuing more than one specialization.
Graduates pleased with this bachelor's program may go on to complete Liberty University's CACREP-accredited advanced degrees in marriage and family counseling, clinical mental health counseling and school counseling.
Location: Lynchburg, VA
Duration: Three and a half years
Accreditation: Southern Association of Colleges and Schools Commission on Colleges (SACSCOC)
Tuition: $390 per credit for full-time students
Nicholls State University offers a 120-credit hour bachelor of science degree in psychology with a concentration in pre-counseling. This concentration is designed for those interested in building a bachelor-level career in counseling and those seeking to pursue a master's degree in a counseling field such as clinical mental health counseling, school counseling, and social work.
Nicholls State is also noteworthy for its Title IV-E Child Welfare Scholar Stipend Program. Established in 2022, this program seeks to train and prepare undergraduate pre-counseling students for work in child welfare and family services practices. The Louisiana Department of Children and Family Services provides placements and direct supervision of students selected for this program. Students wishing to pursue a career in public child welfare are encouraged to learn about this program and apply in their junior year of studies.
Location: Thibodaux, LA
Duration: Four years
Accreditation: Southern Association of Colleges and Schools Commission on Colleges (SACSCOC)
Tuition: Effective per-credit tuition rate varies based upon an exact number of credits; see the tuition section of the website for details
William Paterson University offers a bachelor of arts degree in psychology. Successful graduates apply their career-ready skills in collaboration, research, and writing in various roles, including caseworker, child development specialist, psychiatric aide, psychiatric technician, and social services aide. The curriculum is also designed to prepare students for further study at the graduate level as well as accommodate the needs of working adults. The school's credit transfer policy allows students to transfer up to 90 credit hours toward their degree requirements.
William Paterson also has a reputation for preparing economically disadvantaged students for well-paying jobs. According to the 2021 Social Mobility Index created by CollegeNET, the school ranked in the top three percent of institutions in the country regarding its efforts to foster student social mobility.
Location: Wayne, NJ
Duration: Four years
Accreditation: Institutional accreditation provided by Middle States Commission on Higher Education
Tuition: $360 per credit
Professors to Know in Universities with Online Bachelor's Degrees in Psychology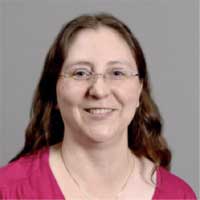 Arizona State University
Dr. Julie Patock-Peckham is an assistant research professor in the Arizona State University Department of Psychology and the director of the Social Addictions Impulse Lab (SAIL). She sits on the editorial board of the Journal of Studies on Alcohol and Drugs and reviews for 11 peer-reviewed journals in topics including addictions and adolescent health. She is a member of the Research Society on Alcoholism and received the National Research Service Award. In addition, she was a graduate fellow for the National Institute of Mental Health in 2002. Her areas of expertise are development psychology and drug abuse and addiction.
Dr. Patock-Peckham holds three degrees from Arizona State University: a PhD in psychology, a master of arts degree in instructional and learning technology, and a bachelor of science degree in psychology.
Lesley University
Dr. Brian Becker is a licensed clinical neuropsychologist in the state of Massachusetts. At Lesley University, Dr. Becker oversees both the cognitive neuroscience minor and the advanced research honors programs in psychology and applied therapies. Courses he has previously often taught include cognitive psychology, abnormal psychology, and clinical neuropsychology. His research focuses on the interdisciplinary study of philosophy, religion, and psychology.
Dr. Becker holds several positions related to publications. He is associate editor of Routledge's Psychology & The Other book series, co-editor-in-chief of the Journal for Continental Philosophy of Religion, and secretary of publications for the International Network in Philosophy of Religion.
Brian obtained his PhD in clinical psychology and MA in theology from Fuller Theological Seminary in Pasadena, CA. He completed a post-doctoral fellowship in geriatric neuropsychology at the West Los Angeles Veteran Affairs Healthcare Center and the Mary S. Easton Center for Alzheimer's Disease Research in the Department of Neurology at UCLA.
What Can I Do With a Bachelor's Degree in Psychology?
Individuals holding an undergraduate degree in psychology usually need to gain the training necessary to work in a clinical setting. While professionals who hold only a bachelor's degree will experience a somewhat restricted range of employment opportunities, there are nonetheless a variety of positions that someone holding a bachelor's in psychology has the qualifications to fill. Below are examples of two positions that someone with a bachelor's in psychology can secure following graduation:
Become a Social Worker
Social work is not an uncommon entry point for individuals entering the job market after completing a bachelor's degree in psychology. Such professionals are qualified to fill social worker jobs in non-profit organizations and government agencies. Specifically, they may work as case managers or direct care workers in residential treatment facilities, centers for children experiencing significant behavioral and mental health difficulties, addiction recovery centers, and assisting living facilities for the elderly and disabled. Individuals may also be able to work in direct care positions in clinical and hospital settings.
Those seeking to either pursue or advance a career as a social worker will often benefit from returning to school to obtain an advanced degree in social work. Master's degree-level programs in social work often draw from a large pool of applicants. This applicant pool includes individuals with an undergraduate psychology background, as such training often provides a vital foundation for effectively providing services to various target populations. A master's degree in social work is considered a professional rather than an academic one.
Become a Teacher
Students with a background in psychology, and especially those whose education emphasizes topics such as child and adolescent development and educational psychology, may find a variety of opportunities to work as a teacher. Those seeking to work as teachers will often need also to obtain a teaching credential. Individuals holding an undergraduate degree in psychology may find teaching jobs in elementary, middle, and high school settings.
Some individuals may ultimately wish to become postsecondary teachers. Such teachers may work in various roles, including teaching adults, educating students in highly specialized subjects, or working as instructors in both public and private colleges and universities. The educational requirements for postsecondary teachers vary according to several factors, including subject matter, the type of educational institution, and applicable state requirements.
Postsecondary teachers often must have a PhD though some who hold a master's degree may be able to work in a community college setting.